Massive World Record Goldfish Caught in France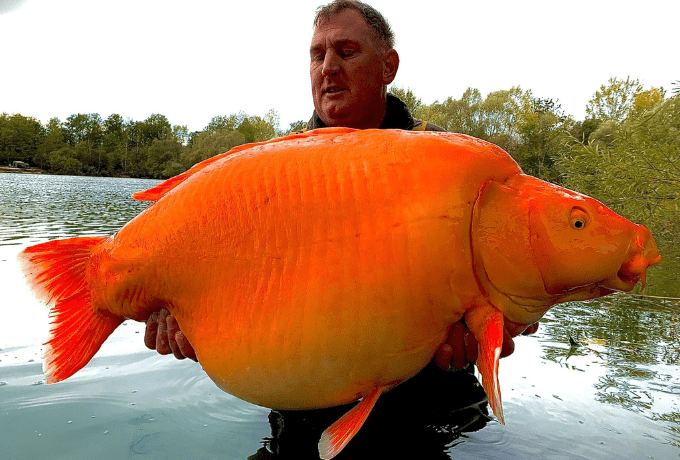 A U.K. fisherman has become an angling legend after reeling in a huge goldfish.
The monster hybrid carp weighed 67.4 pounds. It is believed to be the world's largest of its kind.
The massive aquatic specimen was caught by U.K. angler Andy Hackett, aged 42.
Hackett spent 25 minutes reeling in the fish — nicknamed "The Carrot" — at Bluewater Lakes in Champagne, France.
According to Hackett, who is from Worcestershire, England:
"I always knew The Carrot was in there but never thought I would catch it."

'"I knew it was a big fish when it took my bait and went off side to side and up and down with it. Then it came to the surface 30 or 40 yards out and I saw that it was orange. It was brilliant to catch it but it was also sheer luck."
The fish is a hybrid of koi and leather carp. It's a female believed to be about 20 years of age.
This is the first time The Carrot has been caught. Future anglers at Bluewater Lakes will have the chance to catch her again as she was put back in the water to enjoy another day.
---
Additional sources • Euronews